The time is NOW for investing in the Outer Banks!
Property management companies from Corolla to Hatteras Island are reporting record reservations. There just aren't enough homes available for everyone hoping for an Outer Banks vacation this summer.
In addition to this, home sales are through the roof. The market is hot despite challenges posed by the COVID-19 pandemic. Home prices are up and have reached record levels!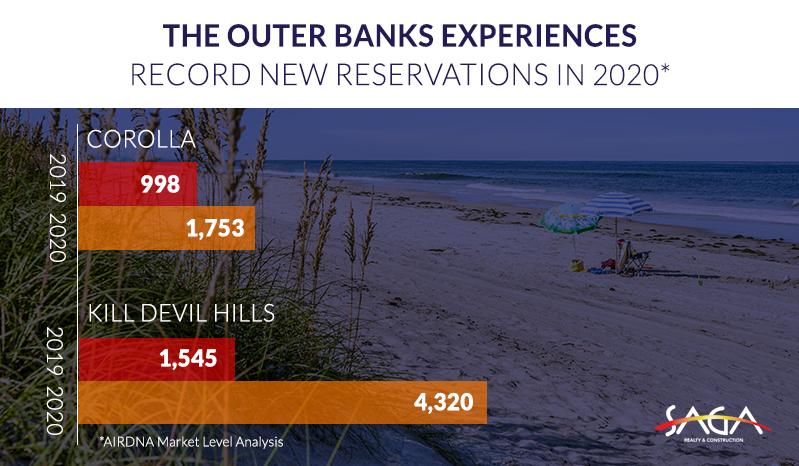 Compiled from OBAR 5May20 Report*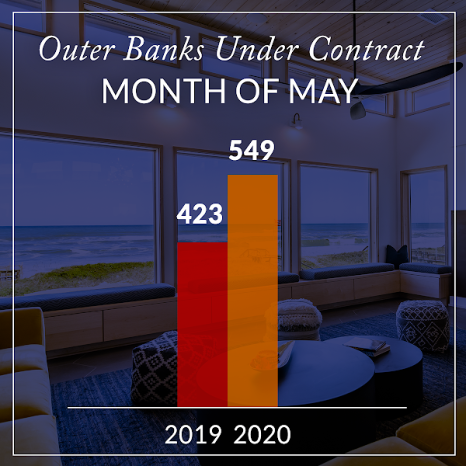 Outer Banks Association of Realtors* (OBAR) reported in the May 2020 MLS Report there were 549 listings under contract, which is officially the highest recorded number since the MLS began tracking it.
#1 DESTINATION AND #1 BEACH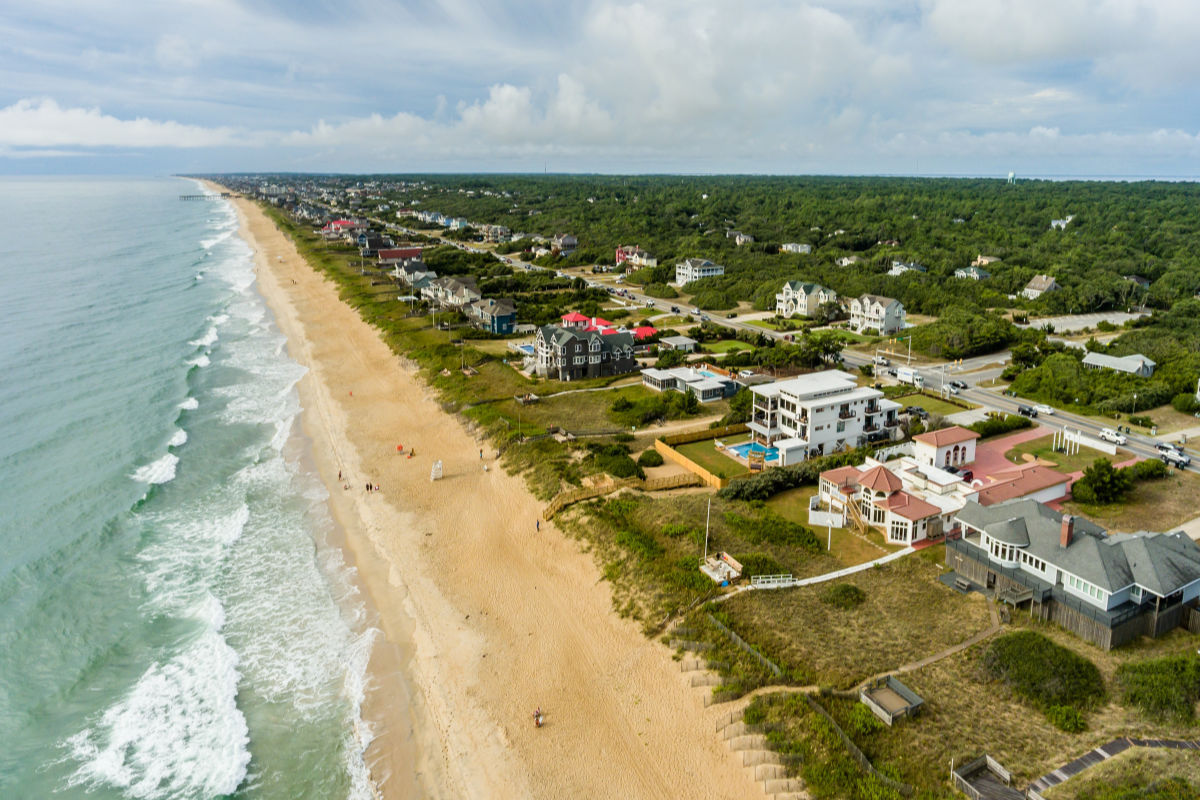 A fabulous return on your investment on the Outer Banks
Forbes Magazine featured the Outer Banks as their #1 destination and #1 beach that Americans are dreaming about visiting this summer, they even called us the most resilient after the Covid-19 lockdown. They wrote:
"The Outer Banks are among those travel destinations that offer everything: Instagrammable beaches (and lighthouses too!), great food, reasonably priced activities, picturesque towns … Thanks to the expansive sandy beaches, travelers can easily observe social distancing if necessary."
IT'S TIME TO JUMP IN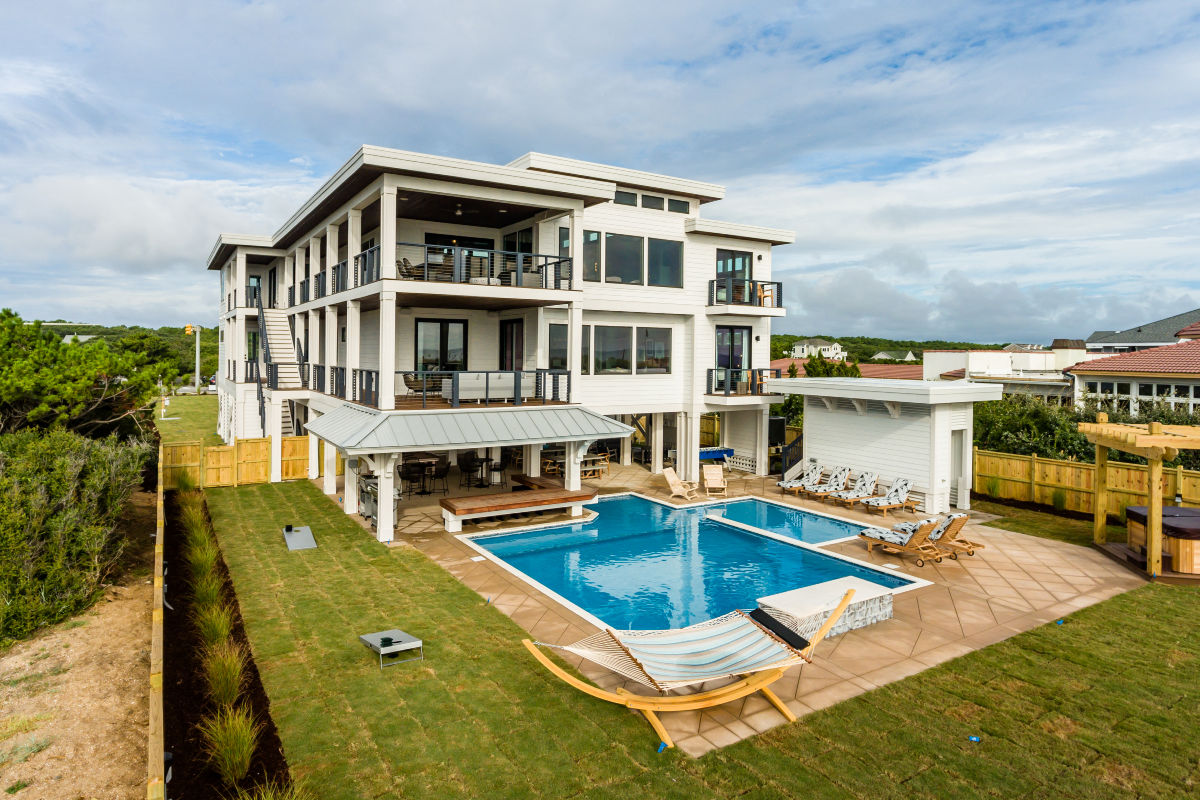 Gorgeous vacation rental at 98 Ocean Blvd in Southern Shores
Simply put, there has not been a better time to move forward with your dream of owning an Outer Banks investment home or expanding your investment portfolio.
We have homes ranging from $250k to over $3 million and spanning the whole OBX. We have the perfect property to fit your needs and investment goals, averaging 15% – 20% ROI. NOW is the time to invest! It is also a great time to enjoy the beautiful beaches, warm water and test out your canon-ball skills in the pool!
Over the past decade SAGA Realty & Construction has been the #1 investor in the Outer Banks providing positive cash-flow, vacation homes that pay for themselves with strong, proven, repeat performance. We specialize in every detail from design, financing, construction, furnishing and rental management to bring in the highest return on your investment dollars. Best of all, it's an investment you can use with your friends and family!
FIND OUT MORE!
For more information about investing in the Outer Banks, just reach out to one of our experienced sales agents TODAY at 252-301-3090, or you can email any questions to Sales@icrsaga.com