SAGA Realty and Construction's exceptional real estate team is buying and selling at record levels on the Outer Banks. We're busy helping clients find the best Outer Banks home and community to suit their lifestyle and investment, and we're growing our team! Are you looking to take your real estate career to the next level in 2021, and have fun doing it?
Here are five reasons why you may want to be a part of SAGA's successful Sales Team:
1. | QUALITY LEADS
SAGA Realty & Construction has a powerful reputation on the Outer Banks for building beautiful luxury homes, with many homeowners coming back for a second purchase. We are pleased to give you the opportunity to work with these clients. 
Every inquiry from our website chat, social media, and various promotions we have throughout the year like the Outer Banks Parade of Homes, and other unique events are given as free leads to our sales agents. 
SAGA also has year-round billboards and professional signage, print advertising in Homes and Land Magazine, Adcart images in local grocery stores and chamber magazines. We promote our real estate sales in radio advertising and our monthly newsletter.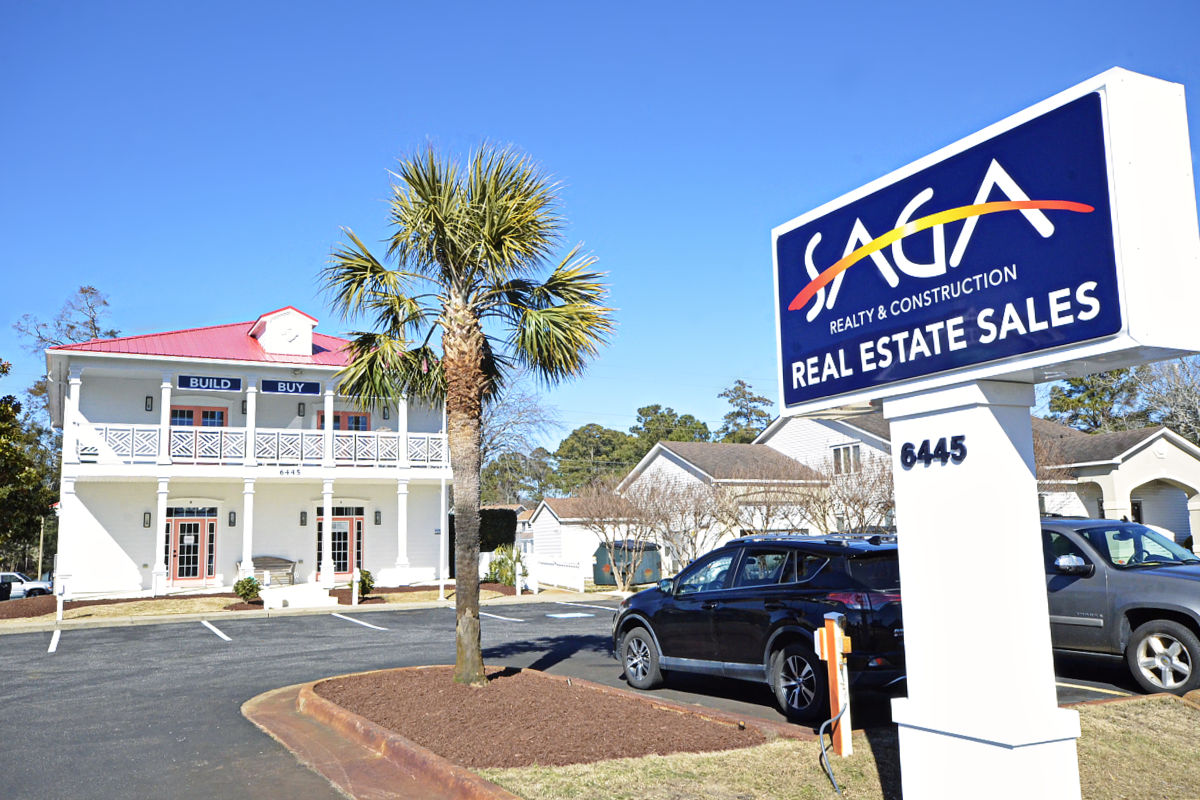 The new SAGA Real Estate Sales Office opened January 2021 at Martin's Point in Kitty Hawk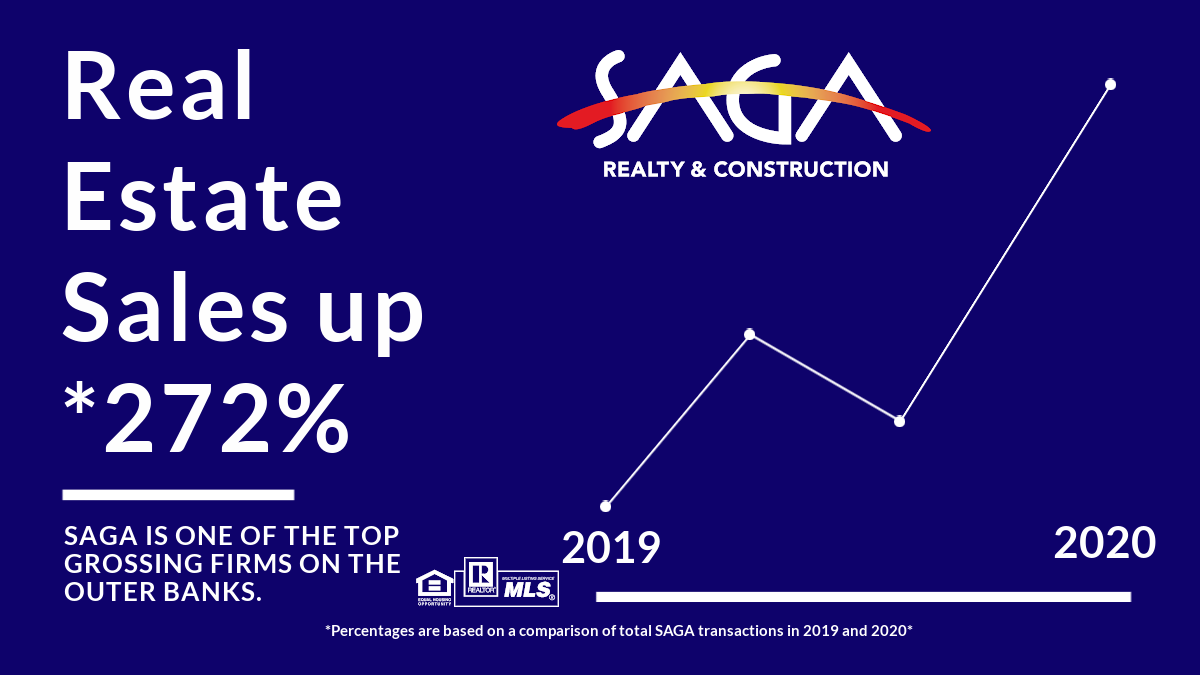 2. | RESALE AND NEW CONSTRUCTION
As a Premier SAGA Sales Agent, you will have the freedom to help clients in buying or selling and building homes on the Outer Banks. We offer excellent compensation and commission, and are dedicated to excellence, professional growth, and success. 
3. | FUN
You will discover the company culture at SAGA Realty & Construction is conducive to fun. We are a team formed of individuals whose strengths come together to buy, sell, and build an exceptional product. Our shared talent and experience make the home purchase or selling process less stressful and more fun, for our clientele. Overall, our atmosphere is geared toward the active beach lifestyle here on the Outer Banks, it is part of who we are and everything we do. 
4. | MODEL HOMES
We have multiple model homes on the Outer Banks which allow our agents a wonderfully comfortable home base for selling. Our marketing team promotes model home tours on social media, print ads, in radio ads, and on billboards and the visitors come to you. You have the opportunity to host open houses at one of these model homes based on a rotating schedule. This enables you to meet many customers and help meet their needs with a vast variety of products, both new and existing! These customers will come directly to YOU!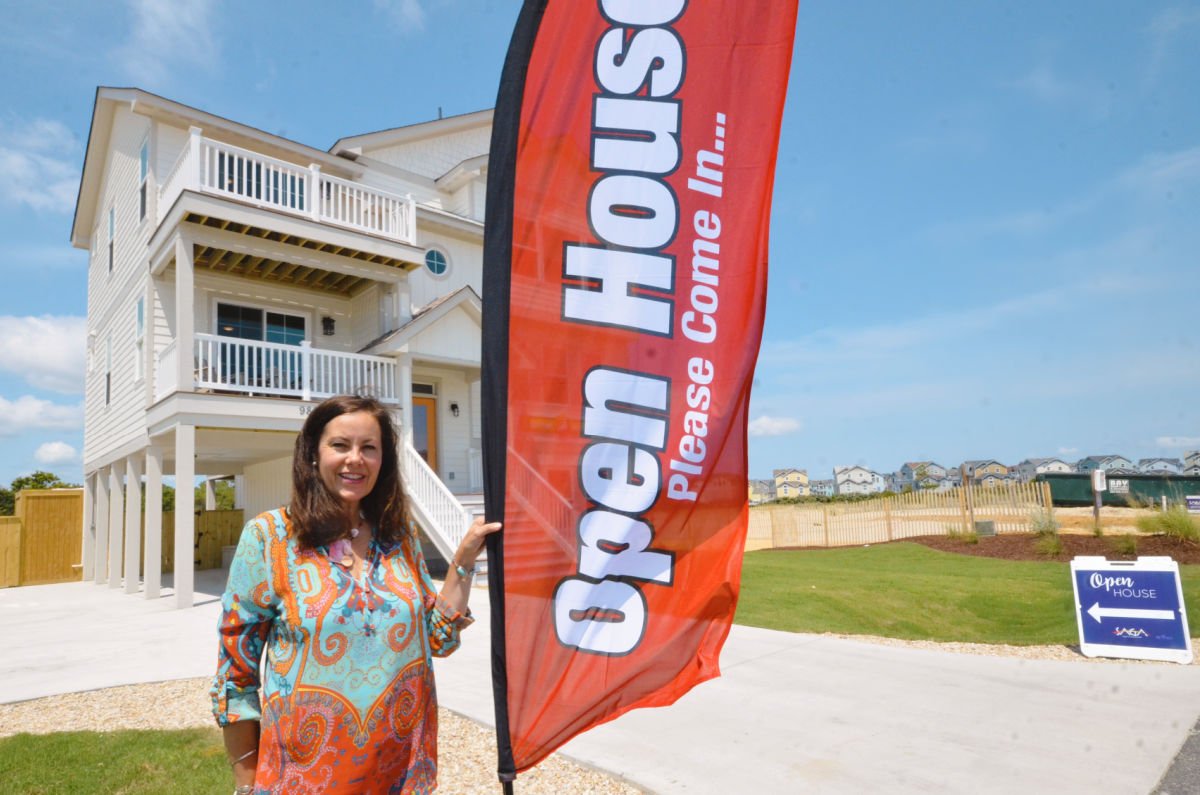 The leads will come to you… we have multiple model homes on the Outer Banks which allow our agents a comfortable home base
5. | SUPPORT 
As a valuable part of the SAGA Sales Team, you will have qualified SAGA staff behind you, like our accounting team, construction team, marketing team – a full company office working to bring in sales leads! There are also interior design, in-house architects, and land management professionals to assist. New homes and new communities will all be advertised with a buzz of excitement that will naturally overflow to you.   
The SAGA sales team has access to strategic marketing campaigns in multiple mediums with a high dollar marketing budget. This guarantees our reach extends further and produces FAST results for our clients! 
CONTACT US
We're expanding our team and are looking for the next premier, professional agent who is excited to elevate their career by working as part of the SAGA Team.  
If you are ready to make a positive change in 2021… don't just dream about it, give us a call TODAY 252-256-9003 to see if you have what it takes to join SAGA's talented real estate sales team!