If you had the freedom live anywhere, would you choose a place that is not only an incredibly beautiful place to live, but also has a strong community? The Outer Banks is fortunate to draw year-round residents from all over the country, where the heart and soul is neighbor helping neighbor, which is vastly unheard of elsewhere.
FAMILIES ARE FLOCKING TO THE OUTER BANKS
Your choice to live here is another win for the Outer Banks, as the flexibility of working remote and learning virtually opens up new opportunities to leave the major cities and relocate anywhere, so people are choosing the beach.
Professionals and young families are flocking to the Outer Banks… to this sandbar we call home.
In the recent article titled Hatteras Real Estate: The changing landscape of real estate from the Island Free Press, the author Tom Hranicka wrote:
"… the prevalence of working at home and learning in online classrooms, the dream of buying an island home has become a feasible reality facilitated by very low interest rates. The result has been the surge in buyer demand that we have seen over the past four months."
And The Outer Banks Voice article titled 'It's been absolutely nuts' OBX homes sales boom in midst of pandemic talks about the huge home sales boom on the Outer Banks.
Another recent win for our community is featured in the news article titled KDH okays plan to transform Meekins Field by Michelle Wagner in the Outer Banks Voice, she states that:
"The Kill Devil Hills Board of Commissioners on Sept. 14 gave the green light to move forward with an $888,000 project to turn Meekins Field park into a new and improved recreational facility that, along with already existing tennis courts, will include a soccer/multi-use field and smaller practice field.

The park, when completed, will also feature a large playground area, picnic shelters, an art wall and even a splash pad — an area for water play that will be the first of its kind in Dare County."
Conceptual drawing of Meekins Field improvements in Kill Devil Hills, N.C.
The Kill Devil Hills Board of Commissioners authorized town staff to apply for an Outer Banks Visitors Bureau Tourism Impact Grant to help fund the project. We were thrilled with the installment of Dowdy Park in Nags Head, now we're super excited to have another park being transformed in the heart of Kill Devil Hills.
You may also enjoy: Access to Some of the Outer Banks Best Outdoor Recreation: Walk, Hike and Bike.
OUTER BANKS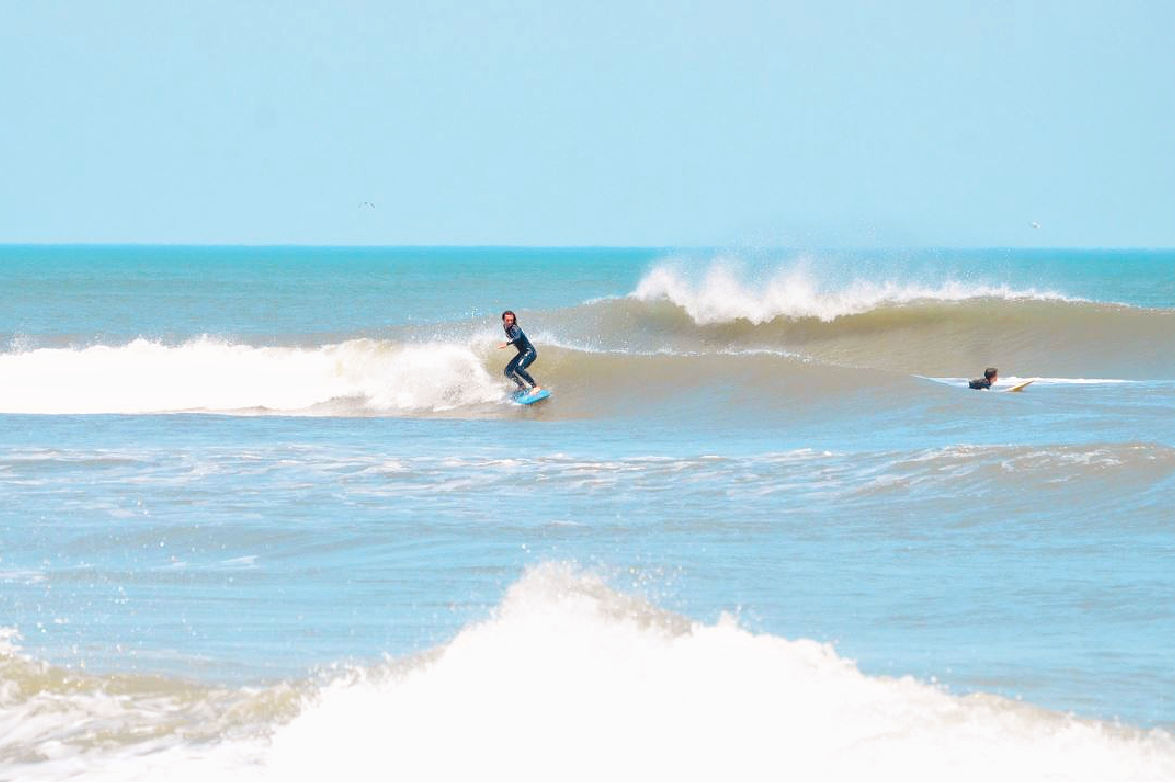 The Outer Banks of North Carolina is a outdoor enthusiast's paradise
Living on the Outer Banks gives year-round access to hundreds of miles of free unspoiled beaches. You won't find a congested boardwalk overwhelmed by commercialization, but endless beach sprinkled with beach houses and vacation homes.  
These gorgeous North Carolina beaches are one of the amazing privileges to living here. There are waterways everywhere you look… from the five Sounds to the endless recreational opportunities of the ocean itself, there's just so much to see and do on these barrier islands we call the Outer Banks. 
Multiple public golf courses are scattered around the Outer Banks, like the Carolina Club in Grandy
WATER OAK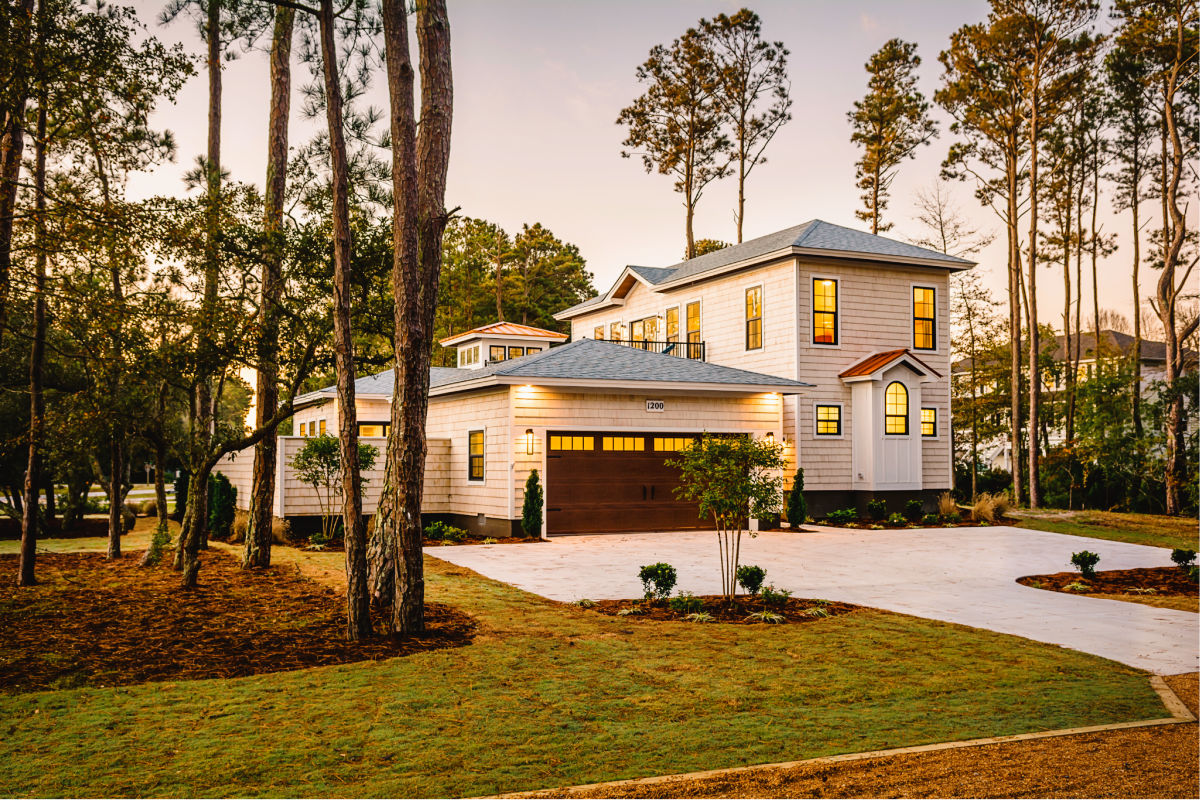 Water Oak offers single family homes from the $390s in the heart of the Outer Banks
AFFORDABILITY
Newcomers and vacationers are astonished to learn how affordable living on the Outer Banks can be, especially compared to high taxed city living. Surprisingly, buying a home here can leave some change in your pocket  if you're coming from a major metropolis. Plus, the quality of life here at the beach for families is unparalleled.
One of the new affordable SAGA Realty & Construction planned communities is Water Oak in Kill Devil Hills. Water Oak is a quaint neighborhood just one mile to the ocean. The new improved Meekins Field is also nearby. With the preservation of many trees and green spaces, plus the low maintenance building practices makes Water Oak a natural choice for newcomers to the Outer Banks.
At Water Oak, the emphasis is on artful design and functional elegance in a park-like setting. From the community pier where you can launch your kayak or capture a stunning sound-side sunset, to access to the areas fantastic multi-use path, it's a one-of-a-kind find on the Outer Banks.
Water Oak sits in the shadow of the Wright Brother's Memorial, close to local restaurants, shops and amenities.
MODELS OPEN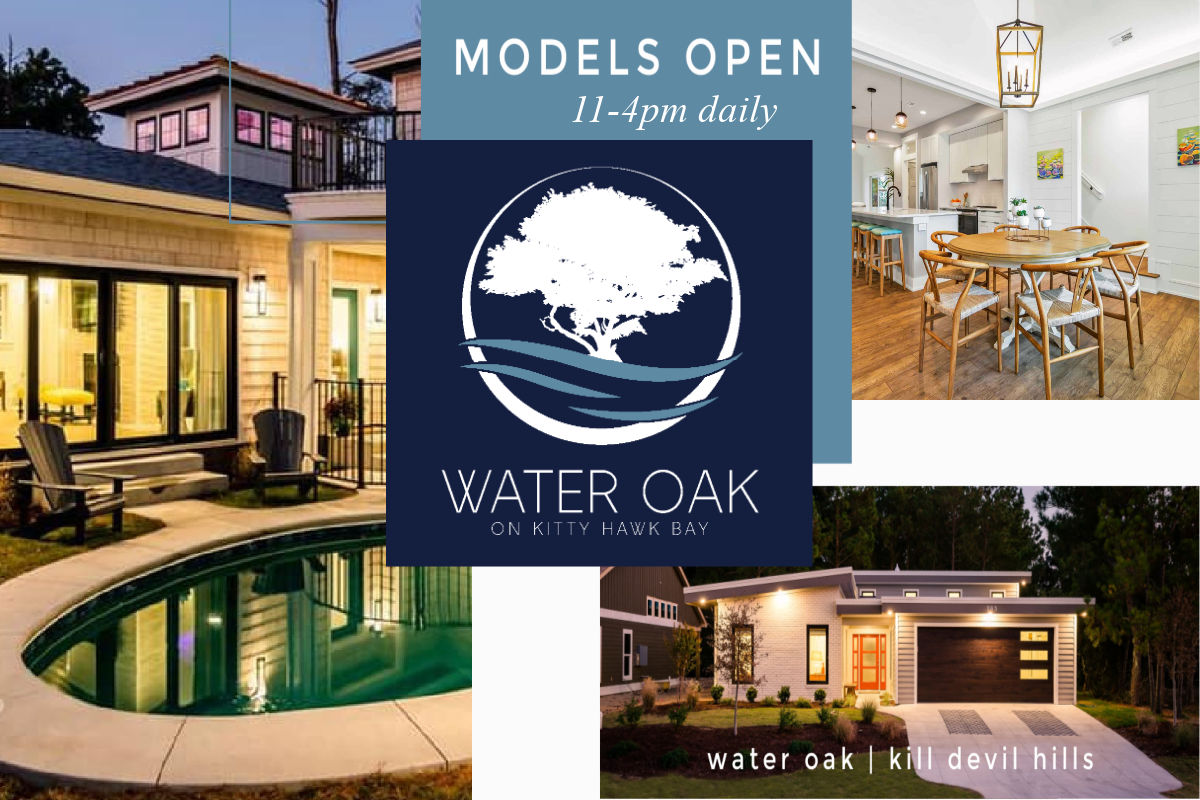 Your choice of 6 beautiful customizable plans to choose from at Water Oak on the Outer Banks
If any of this interests you, we invite you to tour our model homes in Water Oak daily from 11am – 4pm, or by appointment by calling 252.301.3090. Directions to Water Oak can be found here, or enter 1201 W First Street, Kill Devil Hills into your GPS.
To see stunning home designs, floor-plans or learn more about the amenities in this fantastic growing Outer Banks community, just click below: