Spring into warmer weather with the Currituck Chamber of Commerce's Spring Social! Dining, dancing and a silent auction will kick off the season this year, and the Currituck Chamber of Commerce is pleased to be partnering with the Corolla Wild Horse Fund and the Currituck Senior Nutrition Program to host this event.
The Spring Social will be held Saturday, April 18th from 7 – 11 pm at Sanctuary Vineyards winery. Tickets are on sale now for $55 per person (plus $3.71 sales tax – due to recent changes in North Carolina laws for non-profit groups).
Tickets cover entry, dinner, live music, silent auction, wine and beer. If you would like to purchase tickets or donate an item to the silent auction please contact the Chamber office at 252-453-9497, or email us at
Scholarships are available for $250, $500, $750 or $1000.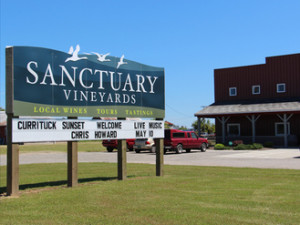 We look forward to seeing you soon!
Sincerely,
President
Currituck Chamber of Commerce