"The traveling exhibit, "1619: Arrival of the First Africans," commemorating of the 1619 arrival of the first Africans in English North America, at Point Comfort in what is now Hampton, VA, opens at the Museum of the Albemarle on August 2, 2021. The exhibit is on loan from the Hampton History Museum.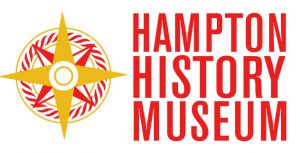 The Hampton History Museum states, "Drawing on the latest research, the exhibit tells the story of the Africans' home in Angola, how they came to be enslaved aboard a Spanish slave ship San Juan Bautista, the terrible 10,000 nautical mile voyage that brought them to Virginia, and their lives on the farms and plantations in the new colony.
In late August 1619 the privateer White Lion arrived off Point Comfort near present day Fort Monroe. Aboard was a captive cargo of "..not any thing but 20. and odd Negroes, which the Governor and Cape Marchant bought for victualls…" (John Rolfe, 1619. Letter to Sir Edwin Sandys of the Royal Virginia Company).
These 20 individuals were the first Africans arriving in the new Virginia colony. Their names, given by Portuguese missionaries: Antony, Isabela, William, Angela, Anthony, Frances, Margaret, Anthony, John, Edward, Anthony and others whose names are not yet known.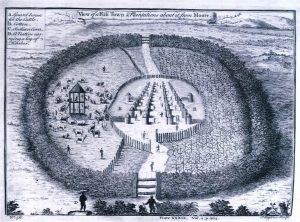 The Virginia colony's first Africans had lived in the Ndongo Kingdom in Angola in West Central Africa on a plateau 150 miles from the Atlantic. The Portuguese and their mercenary allies, the Imbangala, waged war on the Ndongo kingdom, the most powerful state in the Mbundu region, to gain control of the region and provide slaves for the trade.
The Angolans on the White Lion had been taken from the Spanish slave ship San Juan Bautista. The Captain of the White Lion, John Jope, traded the captured Angolans to the Virginians represented by Governor George Yeardley and his Cape Merchant Abraham Piersey.  These were in turn taken into servitude in local homes and plantations.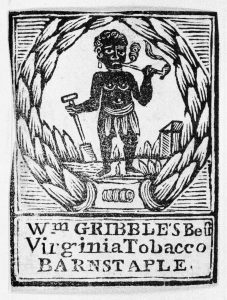 The exhibit details how the Africans came into the possession of Captain Jope and taken aboard the White Lion, including the politics and piracy that put them in the hands of the Englishmen who had taken them from the Spanish slave trader and diverted them from their original destination of Vera Cruz in Mexico to Virginia."
This traveling exhibit is underwritten by a grant from the National Park Service. Please visit the Museum of the Albemarle to view this and other exhibits Monday-Friday 10am-4pm and every third Saturday of the month. The exhibit is free and open to the public. The exhibit will close on August 31, 2021.