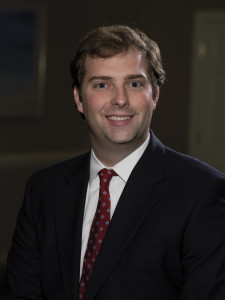 Josh Bass, Chamber of Commerce President
Josh joined the Chamber staff in May of 2011. A long time resident of Currituck, he graduated from Currituck High School and then went on to UNC Chapel Hill. Josh has previous work experience in education and the real estate industry.  Josh has a lifetime of community involvement with organizations, such as, the Whalehead Preservation Trust, the NC Cooperative Extension Service, the Outer Banks History Center, Pilmoor Food Pantry, the Currituck Economic Development Advisory Board, Future of Hampton Roads, and the North Carolina Travel and Tourism Board.   Josh and his wife Monica live in Currituck with their sons and two Boston Terriers.

Juanita Krause, Membership Director
Juanita joined the Chamber staff in December of 2016 as the Membership Director.  Prior to joining the Chamber, Juanita worked in Construction Management and Residential Development field. Previous to her tenure in construction management, Juanita worked as a Real Estate professional. Juanita is a native to Cape May, New Jersey.
Juanita and her husband Greg moved to Currituck County in 2006.  Juanita developed a strong sense of devotion to the community, delivering Meals on Wheels for the Currituck County Senior Center, working as a community advocate for the benefit and protection of Currituck and served as Moyock Elementary school PTA Treasurer. Since moving to Currituck County Juanita dedicated her time raising her boys and becoming very active in their youth athletic programs, education and school activities.  Her eldest son, currently attends University of North Carolina (UNC) at Chapel Hill and her younger son is a student at Currituck High School.  In her spare time Juanita likes spending time with her family, gardening, angling and enjoying all that Currituck outdoors has to offer.